Packaging and Duty Free
Reynaud Dragees and chocolates are presented in packaging that both preserve their quality and highlight them in an attractive way.
We also developed very successful dedicated packagings for duty free,souvenir and gifts gift shops.
Professionals : do not hesitate to contact us to find out what package is available for which product (all our products are also available in bulk cartons of 5kg) .
Christmas Packagings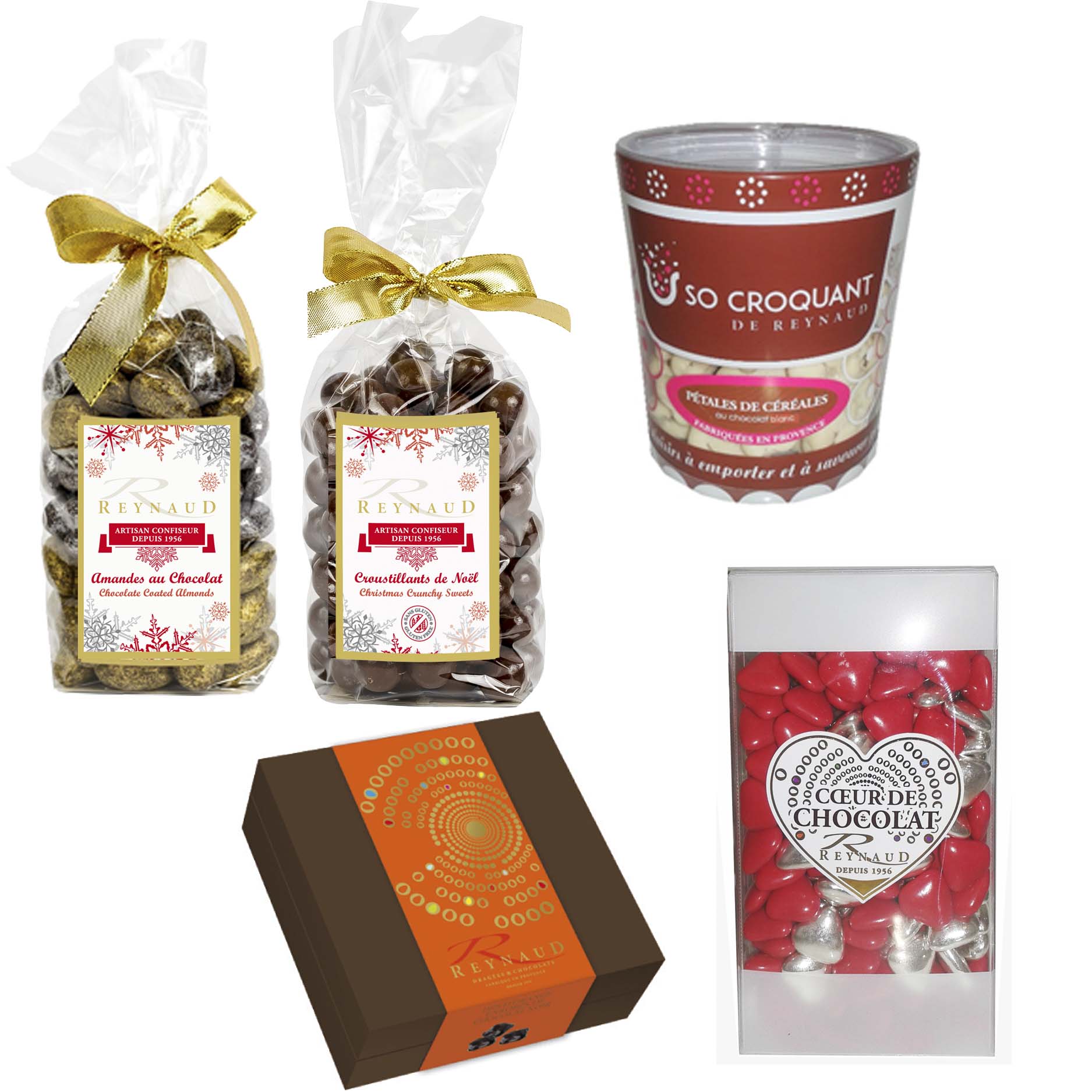 Discover our specific packagings specially designed for Christmas Period. They will enhance our chocolat range within stores.
Classic Packagings
Bags,500g and 1 kg boxes , 300g Metal Box, "So Croquant" Cups , or plastic cases , here is the range of Reynaud "Classic" packagings. Communicating our premium positioning, they are both qualitative , visible and allow customers to enjoy our products in formats suitable for their consumption.
Duty Free and Gift Shops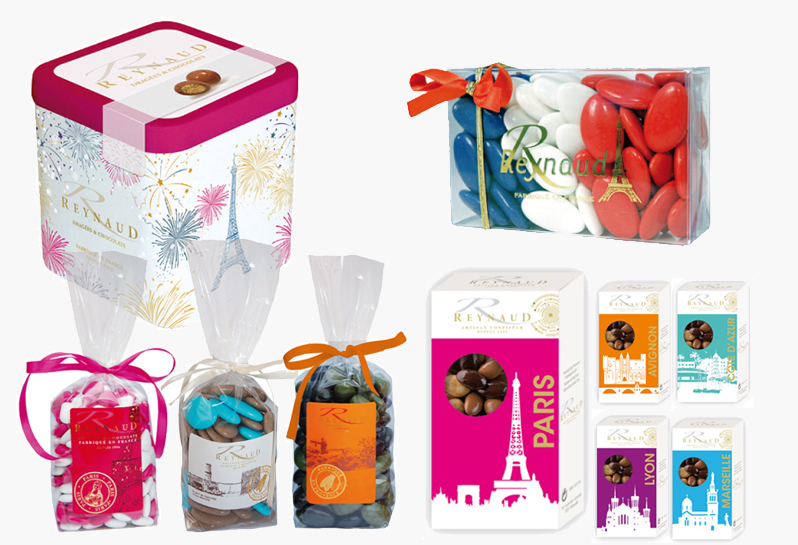 This packaging line has been developped for duty free & souvenir shops ( region or city packs) and department stores .
The France and Paris images, conveyed in an original way , are associated with the traditional flavours of French products in these nice boxes .