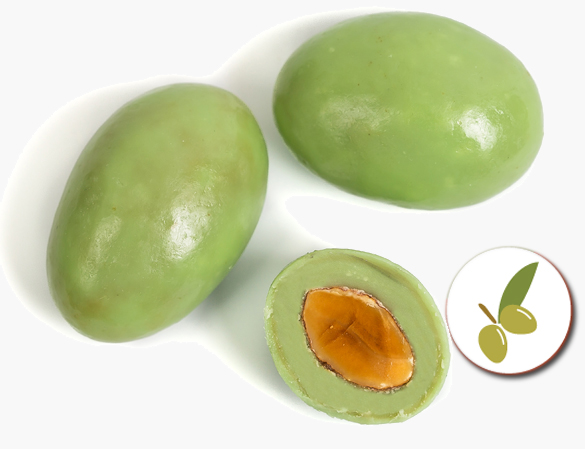 Ref.
DRCOEURAMANDE HUILE OLIVE
Mixing our history and our chocolate maker know-how. Our coated Almonds are prepared in our workshop in Marseille. Our inspiration comes from the beautiful region of Provence which guided us in our prime innovations of the year.
A white chocolate coated almond with a subtle flavour of olive oil. Natural coloring agent.